50m Smallbore Prone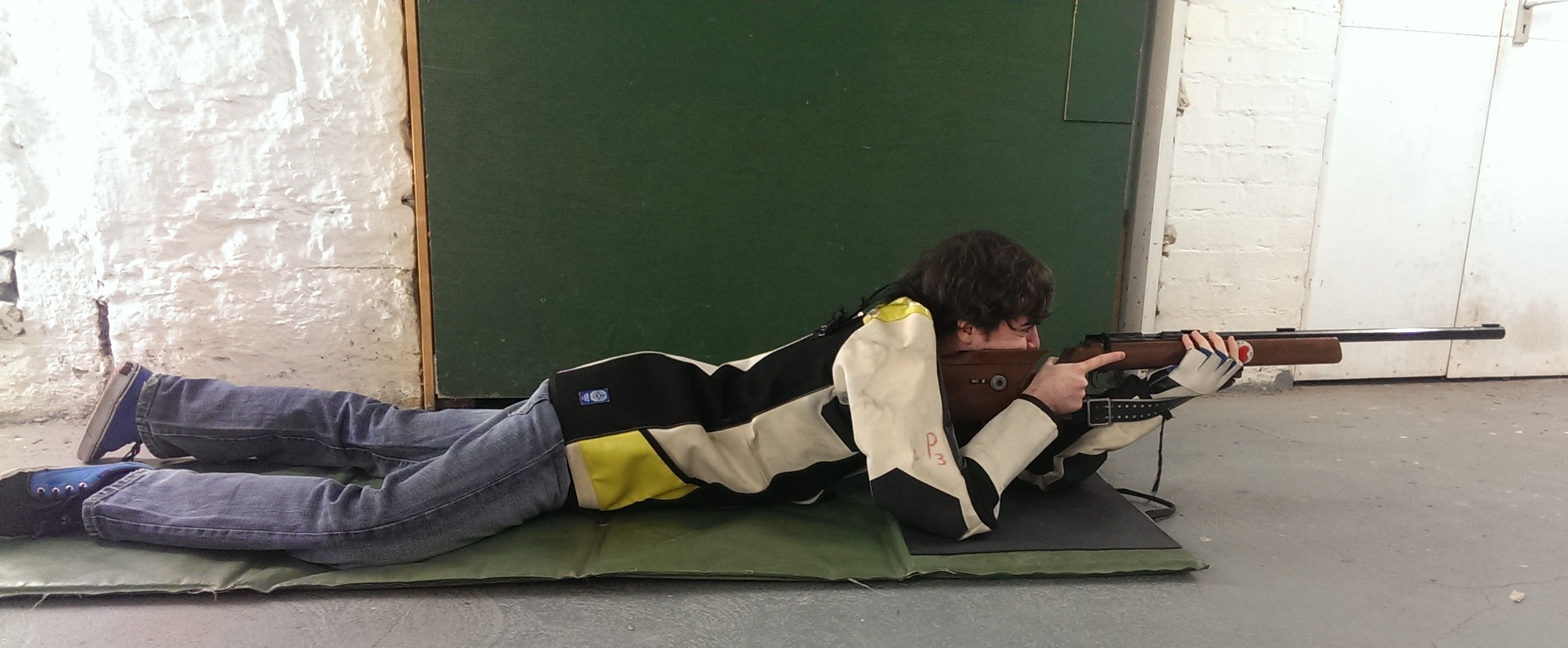 This discipline features at all levels for men and at continental and world championship level for women. The competition features 60 shots for both genders, from the prone position (lying down) in 50 minutes, following 15 minutes preparation and sighting time. This discipline differs from 10m air rifle in that it is shot outdoors, at 50m, and features the additional challenge of battling changing wind and light conditions to keep shots on target. The target is a black disc 50m away with a 10.4mm ten ring.
The prone position is the most inherently stable, but donít be fooled, to perform at a high level is very challenging! Top scores will always be tantalisingly close, but often just beyond reach. In the prone position, the rifle is supported by the use of a special sling and a careful arrangement of the upper body and limbs. In DURC, we shoot indoors on a simulated 50m target, at a shorter range, which is an excellent method of training for outdoor matches.
50m Smallbore Three-Positions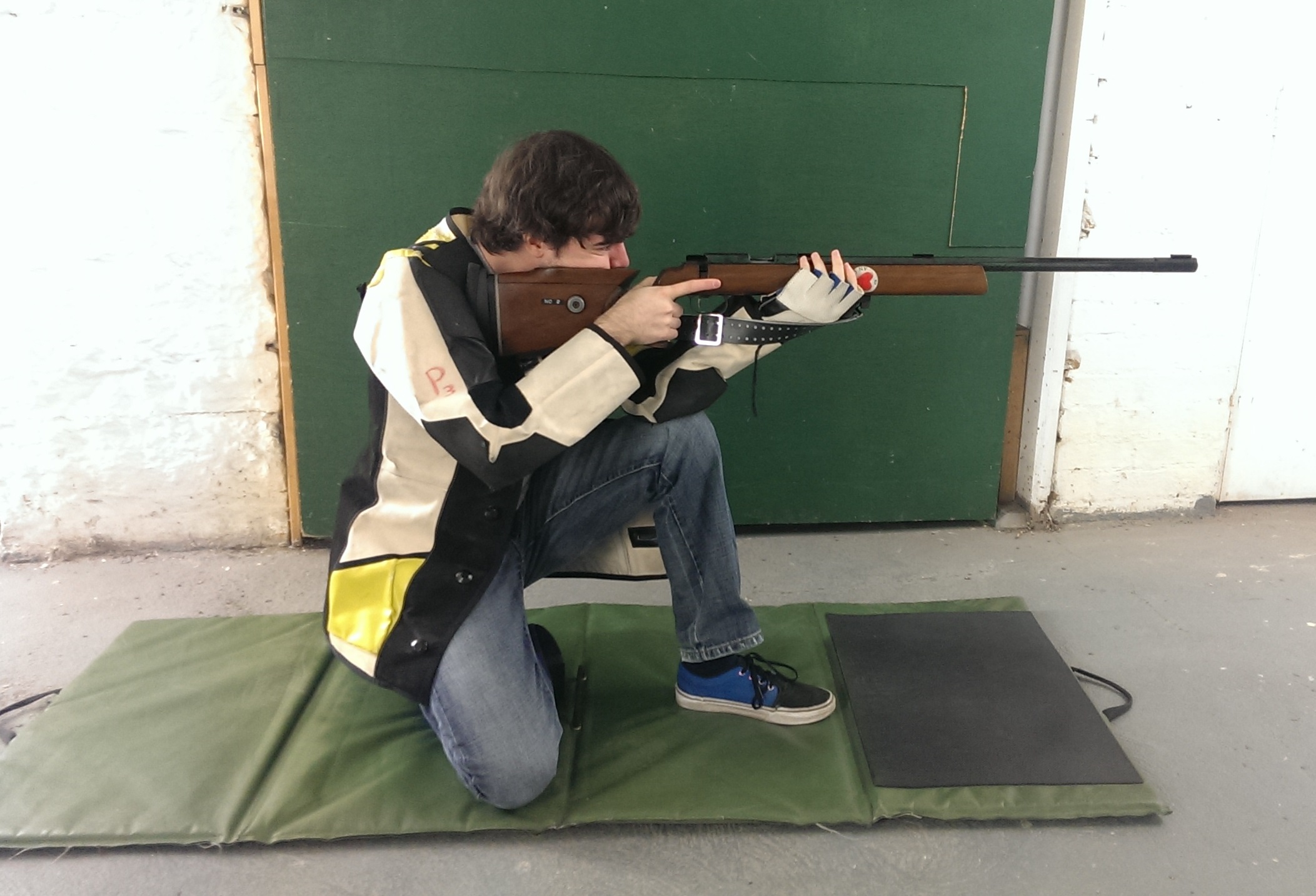 This discipline features at all levels for both men and women. It is considered the king of shooting sports by many, as it combines the challenges of shooting from multiple positions with the elemental difficulties presented by shooting outdoors The same sized target used for the 50m prone event is used for all stages of the three positions event. Shooters are allowed 15 minutes of preparation and sighting time before beginning. When the match starts, shooters then shoot kneeling, followed by prone and ending in standing. Men fire 40 shots in each position, while women fire twenty, with some extra sighting shots included in the time limit and fired between positions. The time limit for men is 2 hours and 45 minutes, while for women it is 1 hour and 45 minutes.
The prone and standing positions are as outlined in the segments on air rifle and prone. Kneeling is the only extra position to be learnt for this event. This position features a kneeling roll to support the right foot (for right-handed shooters) with the upper body sitting on the heel of that foot. The rifle is supported by a sling with the elbow supported by the forward knee. It is a technically challenging position and adds an interesting extra dimension to the three position matches. DURC offers good training opportunities for shooters interested in pursuing this discipline, and those interested should speak to a range officer about getting coaching and information.